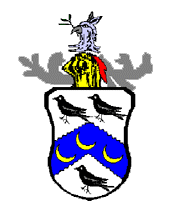 ROSWELL
The bureau has received reports that the public are no longer satisfied with
the information recently published concerning the Roswell incident.

As you are aware the incident took place In Roswell, New Mexico many years ago
And this department was not involved.

You have been requested by this department to investigate and report on accounts by people involved.
A written report on this is required and also some evidence to prove you have used some of the references that the department has collected for you.


Contacts.- Any evidence you can gain from actual witnesses or friends of witnesses
Material :- There area selection of video tapes and TV shows that now cover the incident.
Media:- TV, Radio and Papers cover incident quite often and several references have been made to it recently.
Internet :- There are several web sites that deal with UFO encounters and mention Roswell. Roswell itself has a web site devoted to material concerning
Books :- There are many references to the Roswell incident :-
"UF0's" The Definitive Case Book" J. Spencer
"The Hynek UFO Report" Dr J.A. Hynek
"UFO Investigation" Ruben Stone..
Other sources from the local library include:-
Video's UFO........ 10 videos
CD-ROM on UFO's
"The Unexplained" 12 volumes
"Explaining the Unexplained"
"Unexplained Mysteries of the World"
"The X-Files" The official Guide to the X-Files
"The X-Files Series" Jnr Reader series